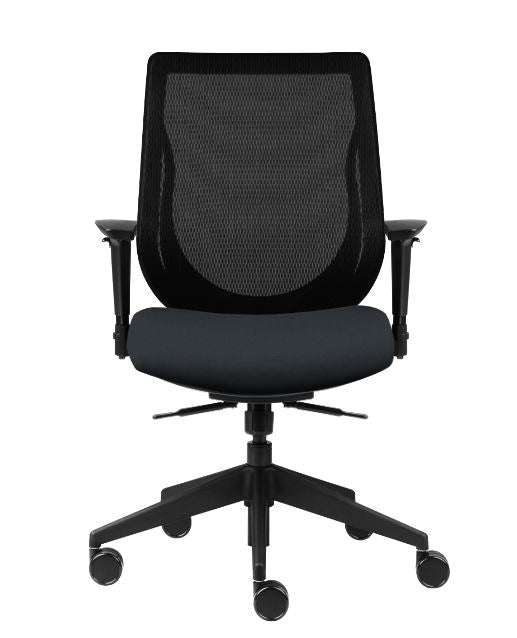 Allseating YouToo - Black
We have 10 in stock.
This product is available to order online!
YouToo offers the same revolutionary back support as the You chair.
The back raises and lowers to the ideal lumbar position. This totals to a 3.54" travel with the dial and Back Height Adjustment Mechanism combined, with the following additional features: 
-Synchro Tilt
-Adjustable arms
-Adjustable width brackets 
-Built in lumbar support
-Seat slide extended 3" range
-Dual surface castors
-Back height adjustment
-12 year comprehensive parts and labor Allseating warranty 
***Lead time is 2-3 weeks
Overall [Synchro Tilt]: 39.5" - 43" H | 28" W | 28" D
Seat [Synchro Tilt]: 16.25" - 19.75" H | 20.25" W | 18.5" D 
Back: 22" H | 18.5" W
Avaiable to order online!