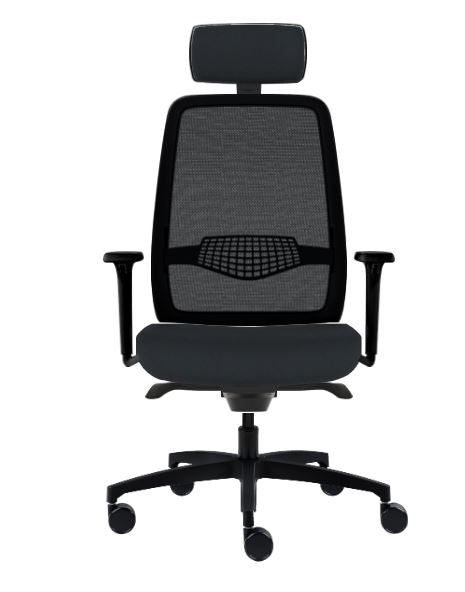 Allseating L1 with Headrest - Black
We have 10 in stock.
This product is available to order online!
From private offices to open-concept work spaces, L1's design fits seamlessly into an array of settings. Living up to its namesake by providing all-day support, L1 remains affordable proving style, comfort and health never need to be sacrificed in the name of cost.
-Midback
-Synchro Tilt
-Adjustable arms
-Lumbar support
-Seat slide
-Headrest 
-Dual surface castors
-12 year comprehensive parts and labor Allseating warranty 
***Lead time is 2-3 weeks

Overall [Synchro Tilt]: 38.5" - 43" H | 27.5" W | 27.5" D
Seat [Synchro Tilt]: 15.5" - 20" H | 20" W | 20" D
Back: 22" H | 19.5" W
L1024-WA-BKN-PB-B-10N-LU-AWL-SS-HR-BK-LH-F-OSTORM-KD-AS
Avaiable to order online!